Font Keyboard - Get Fonts & Emoji
Get cool fonts & emoji directly from your phone keyboard
𝓗𝓪𝓷𝓭 𝓦𝓻𝓲𝓽𝓲𝓷𝓰, 𝔻𝕠𝕦𝕓𝕝𝕖 𝕊𝕥𝕣𝕦𝕔𝕜, 𝙼𝚘𝚗𝚘𝚜𝚙𝚊𝚌𝚎, 🅑🅤🅑🅑🅛🅔 and a lot more...
Impress others with beautiful fonts.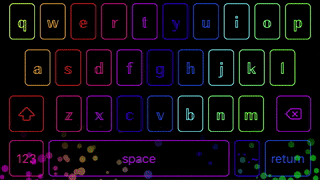 Font Keyboard - Fonts & Emoji app provides an easy way to get beautiful fonts & emoji on the keyboard of your phones or tablets. With this custom font keyboard, you can easily get hundreds of fancy cool fonts & emoji for free. Use this custom font keyboard to get cool fonts and impress your friends on Instagram, Facebook, WhatsApp, Twitter, Snapchat, Tiktok & any other places!
Or you can use this tool: Cool Fonts Online to get many beautiful fonts without installing any app.